Updated: May 3, 2019
Published: February 19, 2019
It's that time of year again. The busiest time of year for CPA's. Everyone rushes to the mailbox to see if their W2 has arrived. If you've already filed, you keep checking the status of your refund and check your account balance everyday. We wait and we wait and then one day, we wake up and it finally processed. And this is where the problem lies. We have some extra money to work with and the biggest mistake we make is spending our refund frivolously. Typically, the guys go out and get a bigger flat screen and the ladies go on a shopping spree. It's okay to treat yourself. You worked your ass off for that tax break. Don't go too crazy though. You've got more important things to think about.
If you're anything like me, you like to pay your bills ahead of time so you don't have to struggle as much. This could mean paying for an additional month of rent so you know you're always ahead or paying your car insurance in full so you don't have to worry about an extra bill. It could be repairs on your home or your vehicle or even a down payment towards a new model because your current car is somehow still going but you know it's about to break down at any moment. It could be paying off your debts so you can finally have a decent credit score or even paying off your phone bill for the next few months. You need to plan accordingly and spend it wisely. When the money runs out, you're back to square one.
In 2018, my son was born. Before him, my refund was roughly around a thousand dollars and to me, that was a decent amount of money. I would go out and get my hair done and get a pedicure because I felt it was deserved. I would go out and celebrate the fact that I had money to play with until it was all gone and then I wish I hadn't wasted so much money on the things I purchased. I didn't really think too much about the future because I didn't have a family to look after. My bills have always been my priority and I'm always a month ahead just to stay afloat. This year, I received the biggest refund I've ever personally had the pleasure of seeing and I'm currently at the stage of checking my bank account everyday, just waiting for it to arrive. I have big plans! Yes, I intend to treat myself but I have a limit. My main priority is to focus on what is most important.
My inspection is due in June and I know for a fact I need all new tires and I need to get my alignment fixed. I must replace the headlights and I'm not talking about the bulbs. Each unit is beyond cleaning. I'm surprised I can even still see the lines on the road when I drive in the dark. My car is falling apart. While it would be smart to get a new car, I know my budget and I know that right now I cannot take on another monthly bill. Since I own this car and don't make payments on it, I'm going to get all of the issues fixed so I can pass inspection and get through the next year. Hopefully by this time next year, I'll be able to use my refund as a down payment on a mini family SUV. Moving forward, I will spend the rest of my refund paying off bills in advance so I have that cushion in case of an emergency. I want to start planning for my son's future and get into the habit of taking $500 each year from my refund to put in his piggy bank. His future is important to me and I wasn't lucky enough to have anyone care about my future as a child.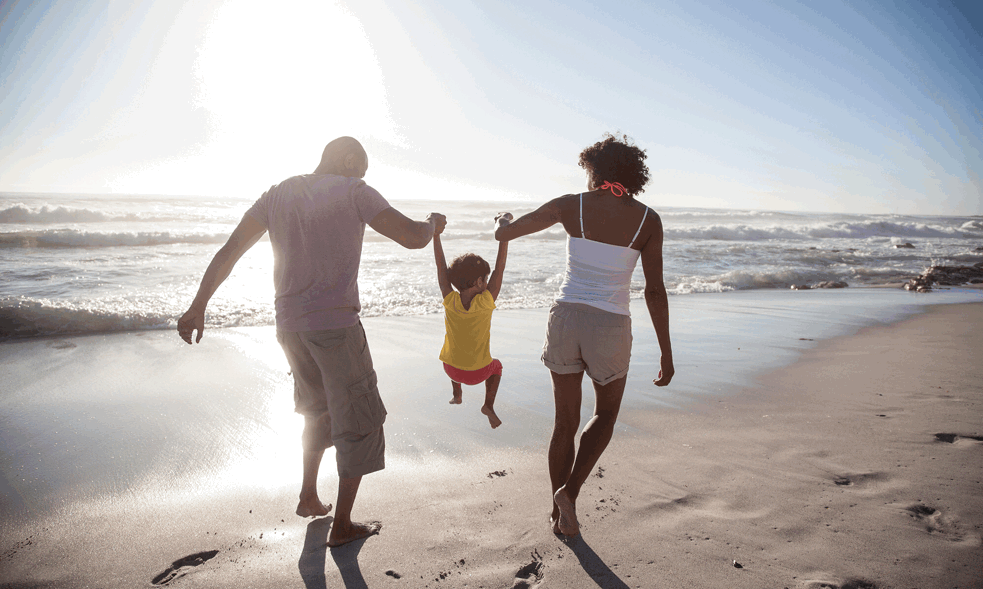 For anyone with children, if your child is old enough to remember a vacation and you've received a few grand, even if it's just a weekend getaway, I encourage you to take some of your refund and spend some quality time away from your routine, away from home. Kids love the adventure and it will bring your family closer together. Vacations don't happen often enough. Even if it's just once a year, it gives your whole family something to look forward to. It can be your thing. It's not just for the kids though. You will reap the benefits of the vacation as well. No work, nobody to answer to, you can relax and spend a few days with your family without worrying about anything else. You deserve it! You work hard all year long and you wait for this refund every single year. Take advantage of it, just a little. Don't go too crazy but live your life, have some fun and be responsible because after all, your children learn the most from you so it's a good idea to instill these types of values into your child while they are young and still comprehending what life is all about.
I can't wait for my son to be old enough to remember our first vacation together. I have some time to plan for it because we've got a few years to go so in the meantime, I'll continue to pay ahead of schedule so we always come out on top. Hope your return reaches you soon! Feel free to share your refund plans with me! Maybe I can give you a few ideas.
________________________________________